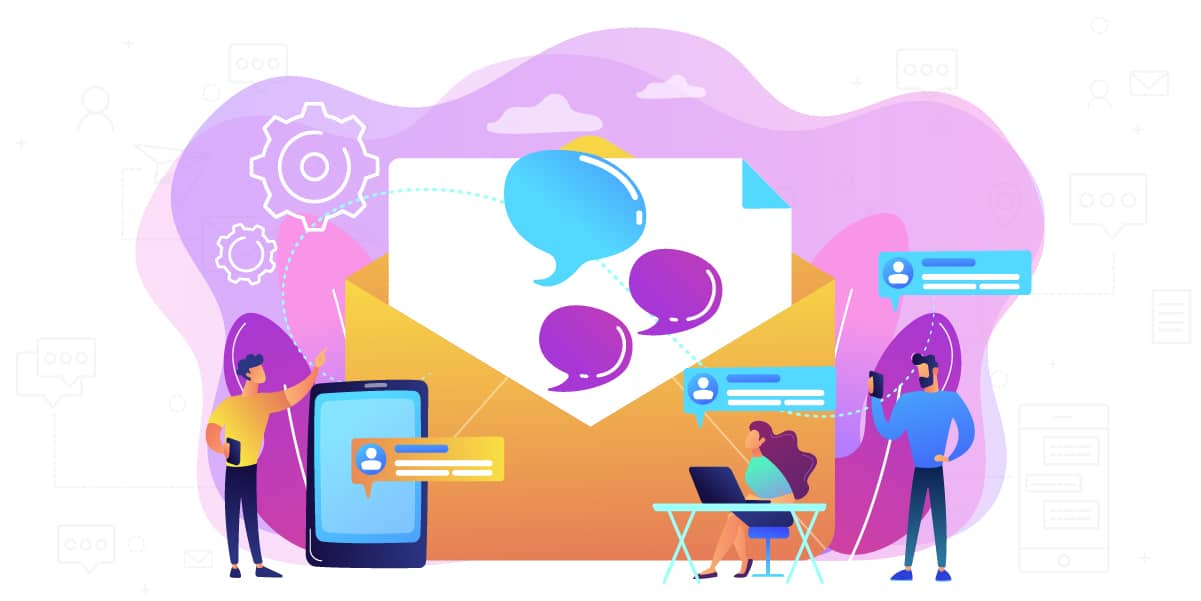 15 Jun

Getting Customers to Subscribe to SMS Communication

How would you like to have a never-ending pipeline of new leads at the touch of a button? Now you can, thanks to SMS communication. Text message marketing is one of the fastest-growing ways for brands to connect with new customers.

The key is getting customers to give you their phone number. If you don't have a database of mobile numbers, this article will help you build your audience. Here are four tips to get people to subscribe to your SMS communication.
Offer an Exclusive SMS-Based Service or Event
No one wants to miss out on a huge sale or new product release. You can leverage the fear of missing out (FOMO) with exclusive SMS-based services or events. The only way for customers to access these offers is to sign up for your SMS communication.
For example, you might operate a brewery. You can send text messages to subscribers about a limited-edition beer release. You could also send and receive SMS notifications when your list of beers on tap changes or people have questions about the menu.
These fun and straightforward services incentivise people to sign up for your business SMS service. Not only do they feel like insiders, but you also get to talk directly to your most loyal customers. That's a win-win situation.
Use Your Business SMS Number in Ads
People won't sign up for your SMS messages if they don't know about it. You can change that by incorporating your business SMS number into your advertisements. Promoting your SMS will improve awareness and the odds of people signing up.
Putting a phone number or keyword to your ads isn't enough, though. Talk with your marketing team about adding an SMS opt-in option to your Facebook and Instagram ads. You can also create a texting option within Google Ads.
Leverage Customer Referrals
Let your loyal customers serve as your company's brand ambassadors. They will evangelise your products and services to their friends and family members for free. One way to encourage them to spread awareness through word-of-mouth is with customer referrals.
Customer referrals allow you to reward loyal patrons when they sign up other people for your SMS communication channel. Using the brewery example, you might give someone a free pint for every person they subscribe to your SMS. This cost-effective reward gives them a built-in incentive to provide you with as many new customers as possible.
Run Marketing Campaigns for Your Business SMS Services
Has your SMS pipeline dried up? Don't worry. An advertising campaign that highlights your business SMS services can rejuvenate your subscriber list. These campaigns offer a straightforward and effective way to get the word out about your company's top-notch SMS marketing and customer service.
Your campaign should cover the most visible advertising platforms. That includes organic social media posts, Google Ads, and website banners. The content that you display on these ads will depend on your brand voice and marketing strategy.
Some things you can highlight include:
The benefits of SMS messaging
Customer testimonials
Use cases
Your company's SMS number
 Your company's SMS opt-in keyword
Get More Customers Today
The best SMS communication enhances the customer experience. It allows you to have unobtrusive conversations with your customers about new products, promotions, or appointment reminders. SMS messaging offers a convenient channel that keeps people up to date with your brand.
If you're ready to take your SMS communication to the next level, Edgility can help. We offer online and integrated SMS tools so that you can talk with customers, staff, and suppliers whenever you want. Talk with one of our experts to find out what Edgility can do for you.