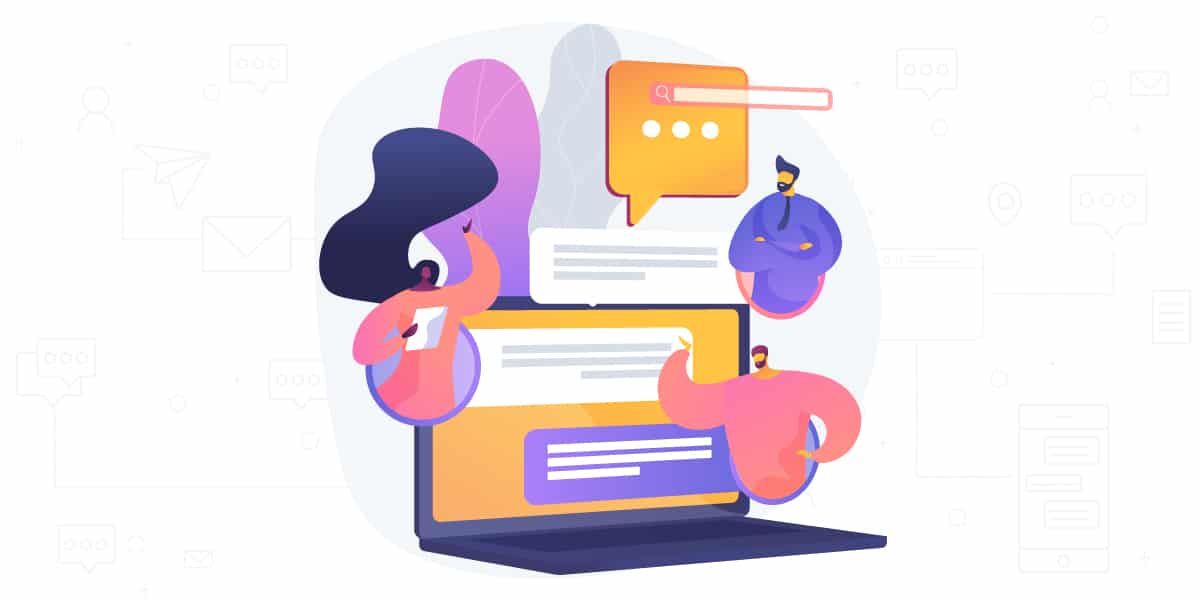 06 Sep

How Enterprise Retailers Use SMS for a Better Customer Experience
Leveraging the Power of Enterprise SMS Service
SMS messaging has done more than change how we talk to family and friends. Text messaging solutions are changing how we run our businesses and how our customers interact with our brands.
One of the essential uses of this marketing strategy is retail SMS. Understanding how to use this technology and make the most of it is vital to succeeding in today's retail landscape.
Retail SMS is a kind of SMS messaging used by enterprise retail businesses to manage and optimise their business-to-customer communications. Using a cloud-based platform, retail SMS can send and receive promotional and transactional text messages on a mass scale.
Let's look at how enterprise retail businesses use this type of SMS to better reach and engage with their customers and how we can help your SMS marketing strategy thrive.
Answering Customer Questions
Large retailers have dedicated customer service teams to handle the high volume of incoming messages and feedback from customers. With messages coming in through multiple channels, it can be very easy for customer messages to slip through the cracks and not receive a timely and clear reply.
All the messages and feedback from different channels are brought together in a centralised inbox using a retail enterprise SMS platform. Customer service agents can respond through this inbox, replying to customers through the same channel they sent their original message.
Sharing Order Updates
The speed and efficiency of services like Amazon Prime have created an atmosphere of expectation for customers, who want to receive updates on their orders quickly and via a convenient channel. An enterprise SMS service is perfect for this. Customers can receive text notifications updating them on their order no matter where they are.
An enterprise SMS platform also allows your existing customers to receive order updates with a personalised touch. Order updates sent out en masse can draw on personalised information and details to suit individual customers. Customers receive SMS notifications that feel like they were written just for them, increasing personalised engagement.
Coordinating Order Returns
Many retailers have a solid order process, but often the returns process is less robust. Customers may feel abandoned as they try to navigate the process of returning a product.
Enterprise SMS improves the returns process in several ways. Text messaging can offer assistance to customers and answer any questions they may have about the returns process. When returned items are received, sending a confirmation text to let the customer know ensures their feedback is valued. SMS can also let the customer know that their refund is credited to their card or account.
Customer Satisfaction Follow-Up
Whenever there is contact with a customer, be it delivery, a phone conversation, or confirming a return or refund, it's essential to check in on the customer and ensuring they are satisfied. An enterprise SMS platform streamlines this process, allowing your customer service team to schedule personalised text messages to reply to customers promptly and automatically.
Reviews and Feedback
Email requests for feedback on purchases or reviews of products or services are frequently ignored. Email has lower open rates compared to text messages and an even lower response rate. On the other hand, retail SMS has a nearly 100% open rate and a high response rate of almost 80%.
Sending SMS to request a review or feedback gets the customer's attention, and the ease of use increases the chances they will follow through.
Online Reviews
It's essential to persuade customers to leave reviews online, whether on a retail website or another platform like Google My Business or Yelp. More than 75% of consumers trust online reviews when shopping for products and services, so including a link in your SMS messages to a third-party review site will help you attract even more loyal customers to your business.
Tips and Advice
Customers are eager for engaging content, whether it is informative or entertaining. Retail enterprise SMS provides a platform for engaging with customers more casually and authentically. You could send valuable tips for product usage and feature images or GIFs for a friendly feel.
Over half of all customers will shop elsewhere if they don't feel comfortable and engaged with the marketing content they receive. Providing quality content with a positive, friendly tone is the key, and an enterprise SMS solution supports that.
Seasonal Events and Special Promotions
If your retail business includes a brick-and-mortar store, your main objective is to get customers to come in and shop. Accomplishing that may be as simple as inviting them. Sending SMS to ask your customers to special sales, seasonal events, or VIP exclusives incentivises them to take the next step and physically come into your store.
Every customer likes feeling special, and customised SMS text messaging promotions and invites encourage that feeling. When people feel valued as individuals, they contribute more as consumers, which benefits your business.
Don't overlook the importance of sending SMS messages that simply let your customers know you're thinking of them. A holiday message can quickly engage customers and remind them you think of them, making them think of your brand and their holiday shopping.
Learn More About Enterprise SMS and Business Operations
All retail business operations can benefit from enterprise SMS solutions. With its speed and deliverability, text messaging can quickly increase reach and engagement for your retail marketing, making it convenient to form a personal connection with customers.
As an online SMS provider, Edgility specialises in creating robust and effective SMS marketing. Through our innovative MessagePort Gateway platform, retail business users can directly connect with their customers in various ways.
Serving retail enterprises throughout Australia and New Zealand, Edgility brings reliable technology and templates to your business, providing the tools and advice needed to expand your marketing reach.
Visit our website for further information or contact us at info@edgility.com.au for more details on what Edgility can do for you and your retail enterprise.