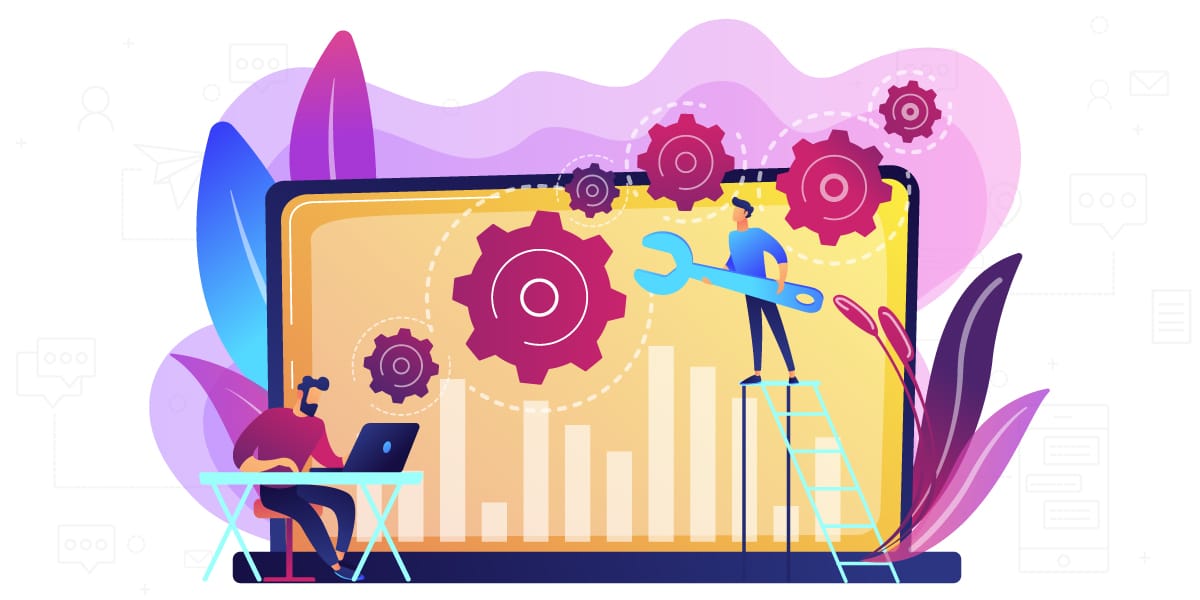 22 Feb

How enterprise SMS can improve operations within your business

Enterprise SMS sounds like a complex communications system, but it is an essential platform with infinite functionality. Sending texts to customers improves communication, strengthens relationships, and keeps your business front and centre in the customer's life. 

Applying SMS messaging to every part of your business modernises your operations without confusing your staff or complicating their tasks.
Easy Registration
Registration for your SMS messaging system is more straightforward than signing up with an email.
Multitasking Options
Your customer service team can perform multiple tasks simultaneously as every text appears in the same program, savvy associates can:
Respond to a customer

Greet another customer

Research answers for both customers

Provide service in a fraction of the time
You can assign each associate a particular type of service or question to answer, perhaps based on a "keyword" your customers' text in. Service associates handle shipping, sales, account information, and supervisor escalation. Each service has a single stream of messages, and your team can review each message, answer customers who are waiting, and cut back on wait times. Your business runs efficiently, and it does not frustrate customers who are awaiting answers to simple questions. 
Companies that rely on email or phone calls for customer service could increase wait times because associates spend all their time on one customer before moving on. While you should still provide phone service to customers, market your SMS line to streamline your operations. You might go so far as transitioning to 100% SMS customer service.
Messaging
messaging helps you reach every customer at once. Wish your customers a happy holiday season, advertise a sale, introduce a new product, or share important news in a single text. Waiting for customers to check your website or read the news diminishes your marketing potential. 
messaging also helps companies dealing with emergencies, shutdowns, or account issues. Customers deserve timely information, and SMS messaging is the most immediate form of communication available. In the time it takes for a customer to realise something is wrong with their account, you can send a message explaining the situation. 
It also allows you to build distribution lists based on the services your customers use. a local shop can send messages to customers with pending orders, scheduled pickups, or same-day appointments. Customers with appointments tomorrow, for example, do not need to know your shop will be closing early today.
Personalised Messaging
Personalised messaging makes your business look thoughtful and considerate. Enterprise SMS technology uses "merge fields " to personalise messages, with each message containing customisable fields you can adjust as needed. 
The SMS platform will allow you to write your messages, choose the personalised areas you wish to alter and send messages to thousands of customers. Without personalisation, your texts look like spam to most customers, and they grow accustomed to deleting them. 
Automated Routing
An automated SMS system can use keywords to trigger appropriate automated responses back, keeping your customer engaged and potentially answering their query without human intervention. 
You can create a dictionary of buzzwords, and each term redirects as programmed. For example:
"Account" transfers to account services

"Trouble" or "issues" transfers to technical support

"New" transfers to the sales team
Other customer service SMS options ask customers to type a number for the service they need. Your customers see:
Type 1 for Customer Support

Type 2 for Account Information

Type 3 for Sales

Type 4 for Technical Support
Customer-directed service offers peace of mind and immediate assistance. While serious or emergency queries should always be handled personally by support staff, Waiting on hold for simple without knowing if they are waiting for the right person causes customers to hang up, write bad online reviews, or shop elsewhere.
Privacy and Simplicity
Your customers love texting with your business because they can do so at work or home without interrupting their employees, coworkers, or families. A quick text conversation clears up most issues, and you do not force customers to wait for an uncomfortable phone call. You can also offer extended service windows as your service staff can respond to messages from home, at any time, without making phone calls at odd hours. 
Security
Customers have the option to recover their passwords, change passwords, or complete two-factor authentication using SMS messaging. Secure links come to the customer's phone, which they know is safe. You can also use SMS messaging while speaking to customers on the phone. Customers call your company or the call centre, the associate takes information from the customer, sends a verification code to the customer's phone, and verifies it in real-time. 
CRM Integration
CRM integration prevents redundancies for clients. Integrating with the CRM program allows customers to sign into their accounts, verify account information, or enter order numbers, addresses, and phone numbers. Customer service associates get all the information they need before a conversation begins. 
Marketing must be as authentic as possible, and SMS messages using integrated data only speak to customers about the products or services they need. Without this level of integration, businesses send ineffective messages to unexpecting customers.
Improve Relationships and Conversions
Customer relationships improve when they feel heard, and they shop more frequently because they like working with your business. Educating your customers enhances the relationship that much more. Explain how your industry works, send specific tips on using your products or services, and explain why your business is cost-effective. Customers do not have time to do research, and researching on their behalf shows you care.
You can also announce when products are back in stock. Customers cannot always regularly check your website, but you can tell them when their favourite items are available. 
Calendars and Scheduling
Send messages to schedule or verify appointments. The scheduling system integrates with your SMS platform, tells clients when appointments are available, and automatically adds those appointments. The same system sends verification texts for appointments, changes appointments due to unforeseen circumstances, and allows clients to update appointment information. You can even send links to needed documents.
Scheduling for your field staff is easier when they have access to customer phone numbers. Sending SMS messages allows workers in the field to:
Let customers know they are on their way

Say they are late 

Verify address information

Review problems during an emergency
Dispatching
Dispatching is a big part of managing your business. Rescheduling deliveries and rerouting drivers is easier with a text message as most texts are read within three seconds of sending. You can even forgo traditional radio dispatching to save time and money. 
Tracking
Linking the customer's phone number to their shipments helps provide tracking information. Customers can see tracking updates on their phones, and they can even view their tracking information in real-time by clicking a link in the message. 
Contact Edgility Today
Reach out to Edgility today when you have questions about using SMS services for corporate and enterprise. Call 1300-764-451, +61-2-9518-5955, or email info@edgility.com.au for more information. You don't need to be a tech expert to use messaging as part of your company's infrastructure. Consider your options, where your business benefits, and ask for a demonstration today.