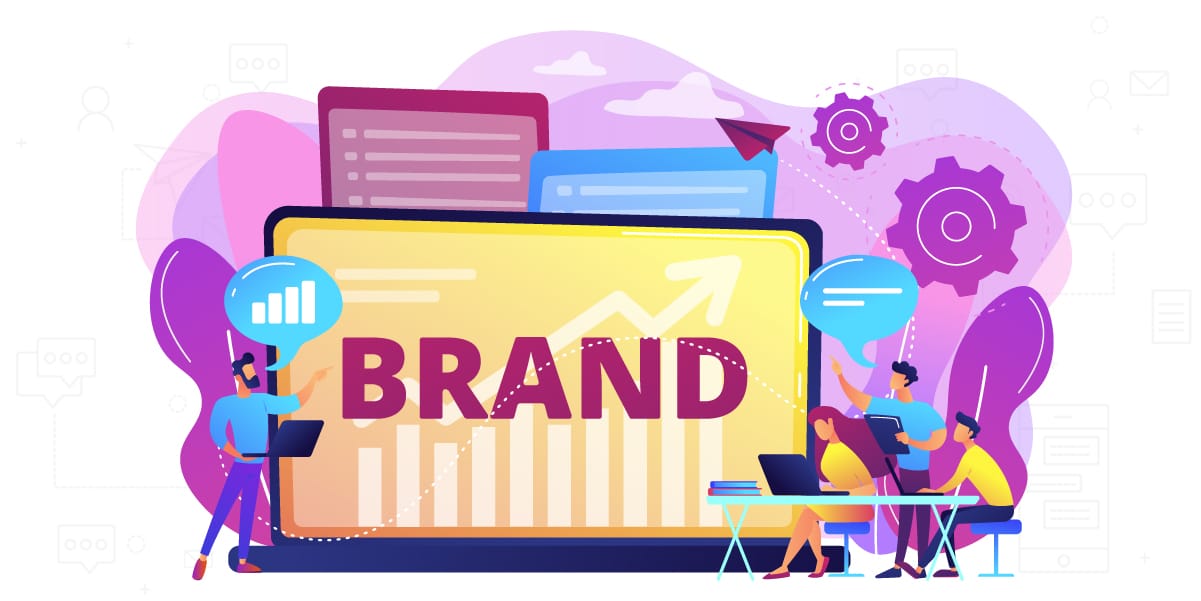 02 Jul

How to Keep Your SMS Communication on Brand

If you're running a business, you should have an idea of your brand voice. It defines how your organisation sounds and feels when you have conversations with customers via SMS messaging. A well-defined brand voice can bring out your company's personality and core values.

An effective brand voice requires consistency. You should use the same tone and style, whether you're sending appointment reminders, product alerts, or promotional material. This article will show you how to keep your SMS communication on brand.
Step #1: Consider Your SMS Marketing Goals
What are you trying to accomplish by sending SMS messages? Do you want to remind someone about their restaurant reservation? Perhaps you want them to sign up for a newsletter or future marketing campaigns.
Every text message has a purpose. The intent of each message should go hand-in-hand with your company's larger SMS marketing goals. Establishing a clear vision for what you want to accomplish will help you create campaigns that meet those goals.
Don't have specific goals in mind? Let's change that. Here are a couple of ways you can use SMS to enhance the messages you send to customers:
Responding to customers instantaneously
Letting customers know this phone number is not an automated response
Making strong connections that enhance the customer experience
Step #2: Work with Your Company's Style Guide
Before sending your first SMS notification, review your company's style guide. This document has everything you need to know about the brand voice. Consider it the foundation for your business SMS communication.
The best style guides will answer critical questions, like:
 What is the tone? Is it friendly or professional?
 How formal or informal is the writing style?
Are there specific product or service naming conventions?
 What makes our brand voice different from other companies?
Don't forget to review your company's visual guidelines, too. Your brand voice should translate beyond words to emojis, GIFs, and photos. That way, your company can speak with one voice regardless of the communication channel.
Step #3: Adapt the Copy for SMS Messaging Parameters
The copy you write for a blog post won't work for an SMS message. The pieces of content have different functions and style requirements. For example, blog posts use a formal style guide, complete sentences, and long-form writing.
While your SMS service should have some formal elements, you need to adapt the copy to roughly 160 characters. That means writing punchy and eye-catching copy that gets customers to open the text message. Translating your original style guidelines to an SMS-appropriate one will ensure a consistent brand voice.
Step #4: Create Texting-Specific Guidelines
If you don't have text-specific guidelines, now is the time to make some. Create rules that establish a clear sense of style and operate within your brand voice. For example, your guidelines should answer how long the average text should be and whether SMS notifications can have emojis.
SMS guidelines serve as the heart of your mobile communication. Feel free to add examples for each rule that your team can review. That way, they have a clear idea of how the style will look on mobile phones.
Step #5: Review Your Choices with Your Marketing Team
Your marketing team should have a say before you send and receive SMS messages. They understand your company's brand voice better than anyone. They can provide updates and tweaks that refine and unify your brand.
Consult your team members to see whether they have any new ideas. They may add a rule or tweak the brand voice in a way you hadn't considered. Staying on the same page with your marketers will ensure uniform branding with your new communication channel.
Start Building Your SMS Brand Today
SMS notifications rank as one of the most effective forms of communication. Research shows that 98% of consumers open them within three minutes. Having a clear and distinct brand voice can help you convert new customers through promotions, reminders, and alerts.
At Edgility, we provide companies with the tools they need to connect with customers. We have online SMS, SMS gateway API, and virtual numbers that streamline advertising and marketing campaigns. Discover the difference these powerful resources can make for your company by contacting us today.