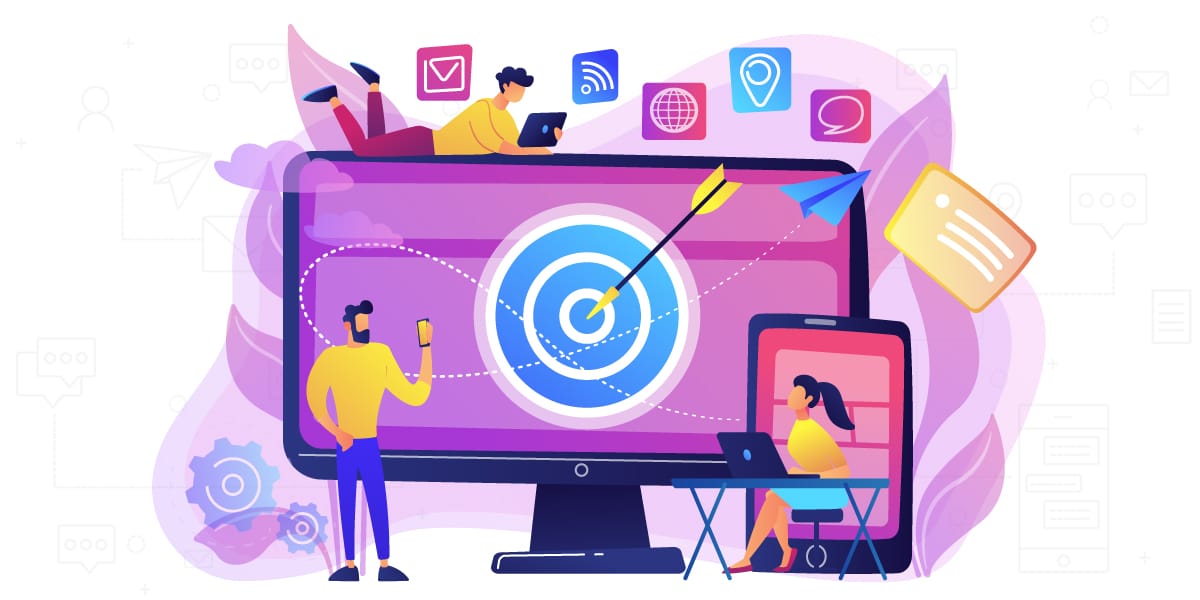 03 Mar

What type of companies can benefit from using SMS

Suppose your business is looking for better ways to connect with customers, but you do not want to use methods with unsuccessful results. SMS providers can offer you a means of direct, cost efficient and effective communication to suit your customer base and intention. If you are not using SMS messages to reach customers, your business could potentially come across as outdated.

Consider how your business can use bulk SMS to reach customers, provide service, and connect without making a phone call. You don't need to be the most technologically advanced business in your industry to use SMS messaging as part of your business model.
Social Networking Brands
Social networking companies provide customers with a connection to people worldwide. Signing into or creating accounts for social networking sites often involves a second factor of authentication. Sending an SMS message to the customer lets them know they are using a secure platform when registering, retrieving passwords, or recovering accounts.
Because users have physical possession of their phones, they see all texts related to their accounts. When users receive texts they did not initiate, they can contact the service provider for more details.
Events created via social networks send notifications via text message. The same can be true when friends tag the user in images, reply, or send invitations.
Technology Services Companies
Technology services companies provide various options to clients, from network support to website development, mobile app development, or custom software development. When setting up these services, SMS verification helps register new accounts, allows access to contractors, and enables password recovery.
The technology services company often chooses an SMS provider and turns the account over to the client.
Blogging and Hosting Platforms
Blogging and hosting platforms allow users to build websites, communicate, and manage businesses. SMS verification helps with account creation, and it will enable remote workers to sign in to these platforms. Account owners know when contractors access their content, and two-factor authentication provides increased security when locking out ex-employees or contractors.
Travel Providers and Agencies
Alerts from a travel agency or provider help travellers arrive on time, make travel plans, or adjust their itineraries. Airlines, train lines, and bus companies use SMS messages to provide scheduling updates, cancellations, gate changes, or terminal changes. Customers may click a link to call the customer support centre if needed.
Travellers receiving a message about a cancelled flight can accept a ticket on another flight, request lodging for the night, or wait for the next flight. Travel agents can send clients questions during a trip, and customers reply with their preferences, accept new accommodations, or cancel reservations. Travel agents might also remind clients of scheduled events, departure times, or amenities.
Banks, Financial Services, and Virtual Wallets
Financial services companies, banks, and virtual wallets send customers texts when transferring money, receiving payments, or accepting invoices.
Financial companies reach out to clients when their accounts send retirement payments, change terms, or must re-enrol. Banks often send their clients fraud alerts via SMS, and customers can click a link to review their transactions, stop payment, or reach out to customer service. Virtual wallets or banks also send texts when transactions hit a customer's account. Customers can keep a record of these transactions in their messaging app for further review.
If you use a mobile-based payment service, you can receive a text for every purchase, return, or exchange. Business owners managing multiple locations see their activity in real-time, and they can quickly react to transactions that require attention. Your customers might receive loyalty rewards for their transactions, and they get a text every time their balance increases. They might also redeem their rewards using a link in an SMS message.
Gaming Platforms
Gaming platforms offer both traditional gaming and gambling options, but these platforms are rife with fraud through online attacks or account hacking. Online casinos or gaming services rely on two-factor authentication to protect clients, and they often use SMS messaging for in-game purchases. Customers set up their accounts with bank cards, credit cards, or ACH information, but they receive a text from the gaming company after each transaction.
Customers should receive a second text when the transaction processes and reach out to customer service if fraudulent activity occurs. Your company might offer customers the option to cancel an accidental transaction by verifying via SMS.
SMS messages also help with social invitations that provide players with bonuses. For example, players on a social network want to reach out to friends who do not yet have an account. SMS messaging allows players to send as many texts as they like, invite new players at any time, and receive notifications when their friends join.
Online Retailers and Shippers
Online retailers send notifications after purchases, thanking the customer for their business. Your store can send a notification when items ship, when a tracking number is available, and when the item arrives. Online retailers can even send customers reminders that their shopping carts are full, that their favourite items are back in stock, or that certain holidays are around the corner. You can customise your system to the point that it detects items the customer purchased in the past, knows which events match that item, and sends texts before those holidays or events.
An online retailer uses SMS to verify identities, and it might use SMS messages to verify a change in payment method or address. Customers who do not change this information instantly know fraud is taking place, and the company can also provide customer service via text to resolve the situation.
The shipping companies serving online retailers send texts with tracking numbers or a link. The link gives customers a view of where the shipment is, how close the driver is to their home or other options for accepting the package. The driver can even send texts to the customer asking for a gate code or instructing the customer to retrieve their package at the front desk or security office.
Skilled Labourers
Skilled labourers, such as plumbers, electricians, roofers, HVAC technicians, cable companies, or utility providers, can use SMS messaging to alert customers of their arrival. Technicians often send texts to customers with pictures and a review of their services, and customers will approve or deny the work. SMS messages are also used for reviews after a technician leaves the customer's home. Copies of receipts or parts orders go to the customer's phone, and customers are free to text their technicians if issues arise after the appointment. 
Schools, Churches, and Civic Organisations
Schools, churches, and civic organisations are not traditional businesses, but they communicate with the public all the same. Schools alert parents and students to closures, events, or even test results. Students attending interviews or auditions at a local university verify their appointments through SMS.
Churches send notifications of services, scheduled preachers, worship bands, or specific services. If families in need of food or support must arrive at a particular time, they receive a text with their appointment time. Civic organisations collect charitable donations on a schedule, and they send notices indicating when the donation drive occurs.
News Agencies
Remaining connected to the world is difficult when patrons are working, travelling, and tending to their daily responsibilities. News agencies send SMS messages to customers showing them breaking news stories. Customers click through a link in the text to read news pieces, and the news agency increases readership. News agencies with a higher readership fetch more ad revenue.
News agencies also handle weather predictions and send news of inclement weather conditions. These alerts might also include regional or national warnings, such as sheltering in place or only travelling for essential purposes.
Check Out Edgility Today
For more information about business SMS services, contact Edgility at 1300-764-451, +61 2-9518-5955, or info@edgility.com.au. Ask for a demo and review our service option as to how Bulk SMS messaging can improve any business's image and earning potential.